The following complimentary services are available to Bed and Breakfast guests:
Complimentary Airport, Bus and Train Station Transfers:
Other travel by arrangement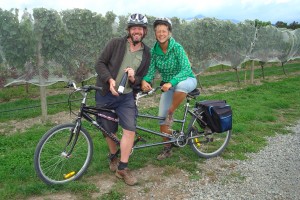 Bicycle Hire: To roam at your leisure along Renwicks cycle trail amongst the vines or simply go exploring the region. Bicycles are available as a complimentary service for guests. More details on our Wine Tour site.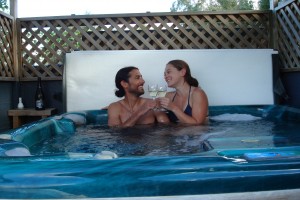 Outdoor Spa: a perfect place to unwind and relax those travel weary bones while enjoying a glass of Marlborough wine
Gas Outdoor BBQ: Join your fellow guests for a Kiwi Summer (and Winter) tradition